Expectations are changing
Business is a significant carbon emitter, with responsibility for 40% of New Zealand's energy-related emissions. A major contributor to climate change.
Climate change has typically been thought about as a business risk, and emissions reduction as something that adds cost, and therefore needs to be balanced against other day-to-day requirements and margins.
However, businesses that prioritise being climate-friendly are in fact being actively sought out by consumers. A 2019 study by Perceptive, Porter Novelli and the Sustainable Business Council found 71% of New Zealanders to be actively researching sustainability practices of brands before making a purchase — that's over three million adult Kiwis.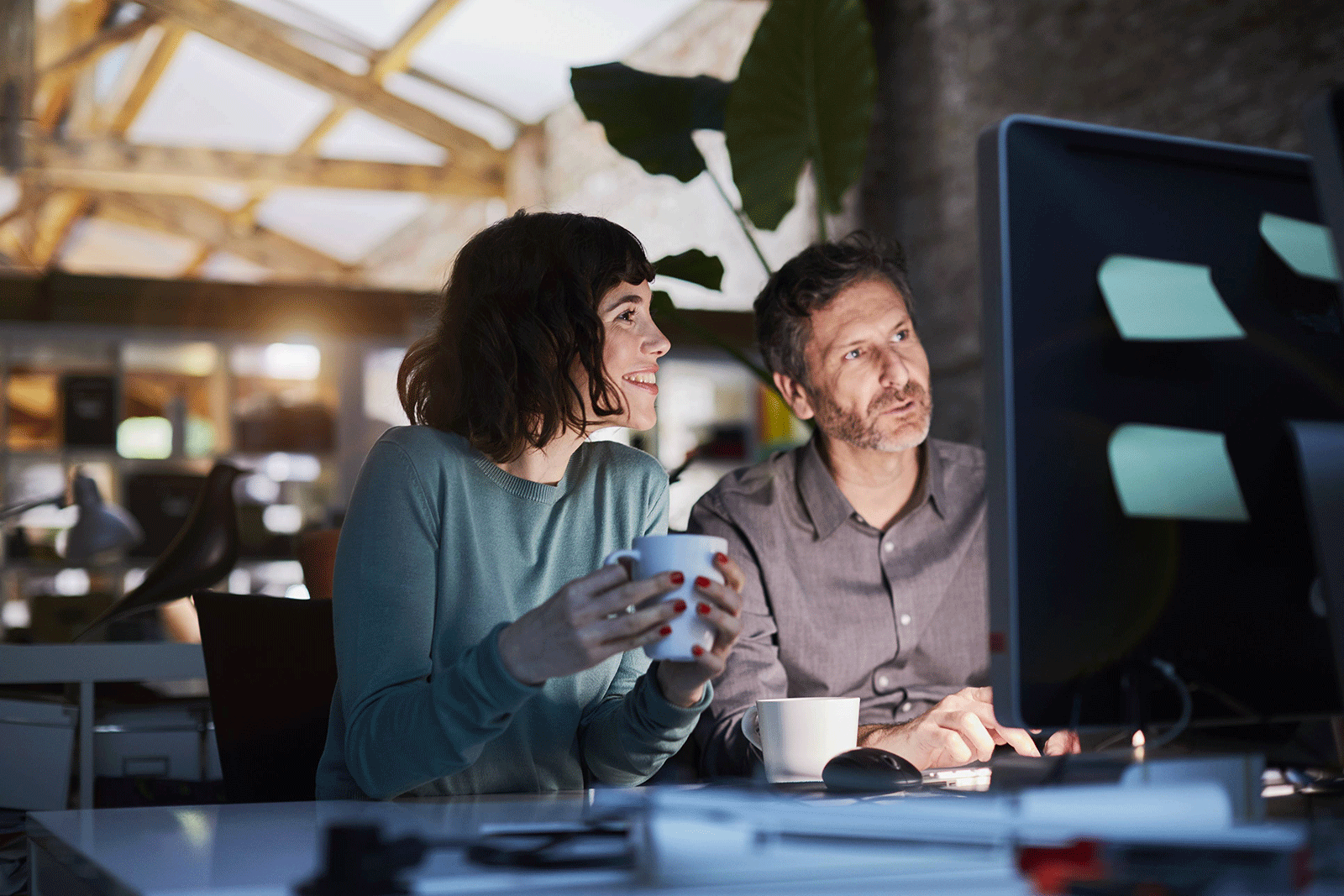 This insight has since been backed up by multiple sources including Kantar's recently published report Better Futures(external link) that highlights a clear majority of people are seeking leadership from brands and businesses.
Changes are also happening in the wider operating environment to encourage businesses to make the switch to more efficient and cleaner sources of energy.
In addition to what consumers are saying, businesses are facing a growing amount of expectation from external things like national emissions budgets, the Emissions Reduction Plan and research and advice that's coming into the public sphere — such as the recently released IPCC report.
An opportunity gap
Most Kiwis accept climate change is real. In fact, over 83% of us accept this, showing that as a nation we're united on this belief. But a gap has emerged between what Kiwis are looking for from products and services, and what businesses believe their customers want.
Recent research from EECA (the Energy Efficiency and Conservation Authority), the agency that backs Gen Less, reflects that 82% of New Zealand consumers want businesses to do more to reduce their environmental impact. Yet, only 23% of New Zealand businesses believe their customers or suppliers are encouraging them to do more for the planet.
Jo Bye, GM Marketing and Communications, EECA, says, "When it comes to businesses, the need to act now is not yet widely recognised.
"There is opportunity for businesses of all sizes to reduce their harmful energy use to help mitigate the effects of climate change.
"We all need to step up, given the timeframes we have for transforming to a net-zero, climate-resilient, low-carbon Aotearoa."
Importantly, Jo says not all businesses are lagging. Encouragingly, 60% of businesses surveyed agreed we need to consider all solutions to climate change, even if it means changing how our business does things.
"We've heard from some inspiring businesses leaders who are doing innovative mahi to reduce their footprint and seeing a range of positive outcomes. Like expanding product lines, and in some cases attracting a whole new customer base.

"Taking climate action can also help with the recruitment and retention of staff which we know is particularly important right now."
Improving your footprint
Jo says that an energy efficiency first approach is best, "we endeavour to help businesses understand how to use existing equipment and processes as efficiently as possible to reduce overall energy use. This reduction in energy use usually leads to cost savings, with a flow on to emissions savings, and makes fuel switching more achievable and cheaper later."
Step one is to measure your energy use and ultimately, your emissions. From there, you can make a plan and track how you're performing.
Businesses can think about their energy use across five key impact areas. These include:
Moving people — by making small improvements to commuting options or a business fleet, you'll drive down fuel cost and emissions.
Moving goods — choosing smarter ways to move goods and products around can be a significant way to reduce emissions and possibly to reduce costs.
On-site — by discovering low-carbon technologies and practices to reduce space and process heat emissions, you can operate a more profitable site.
In the office — by improving the way floor space is used and heated, you'll potentially reduce costs and improve team satisfaction.
Product design — the way your business designs products, from sourcing materials through to packaging responsibly, can go a long way to reducing emissions and acting more sustainably.
Explore our information for businesses to learn more about how to get started and find tools and stories to help inspire and enable positive climate action.
Related stories
Article

The Good Registry was founded in Wellington with a simple mission: take the waste out of gift giving and replace it with kindness.

Working Gen Less
Sustainable products

29 July 2021

Article

At Soar Print, they don't just talk the talk around sustainability, they walk it. With the strongest sustainability credentials of any New Zealand printing company, they're committed to building a cleaner future.

Emission reduction
Working Gen Less

14 July 2021

Article

While Wellington Zoo is devoted to the animals in their care, they're also dedicated to protecting their habitats in the wild - acting against climate change is a vital part of that.

Emission reduction
Working Gen Less

1 July 2021