Genesis Energy is New Zealand's largest energy retailer, with around 500,000 customers across the country. As a large-scale provider of electricity and gas, Genesis has committed to reducing emissions from energy generation by 36% by 2025 and emissions from their products and the goods and services they buy by 21%.
Their transport footprint is a big focus at Genesis too. The company has set — and achieved — a target to transition its light vehicle fleet to EV or hybrid by 2020 and intends to electrify its truck fleet (although targets for that are impacted by global supply chain restraints because of Covid-19).
They have also introduced subsidised public transport, ramped up car sharing, and made it easier for people to bike, run, or walk to work.
Genesis were a part of our Right Side of History campaign which highlighted the important mahi New Zealanders do to reduce emissions and get us on the right side of history on climate change.
Project Move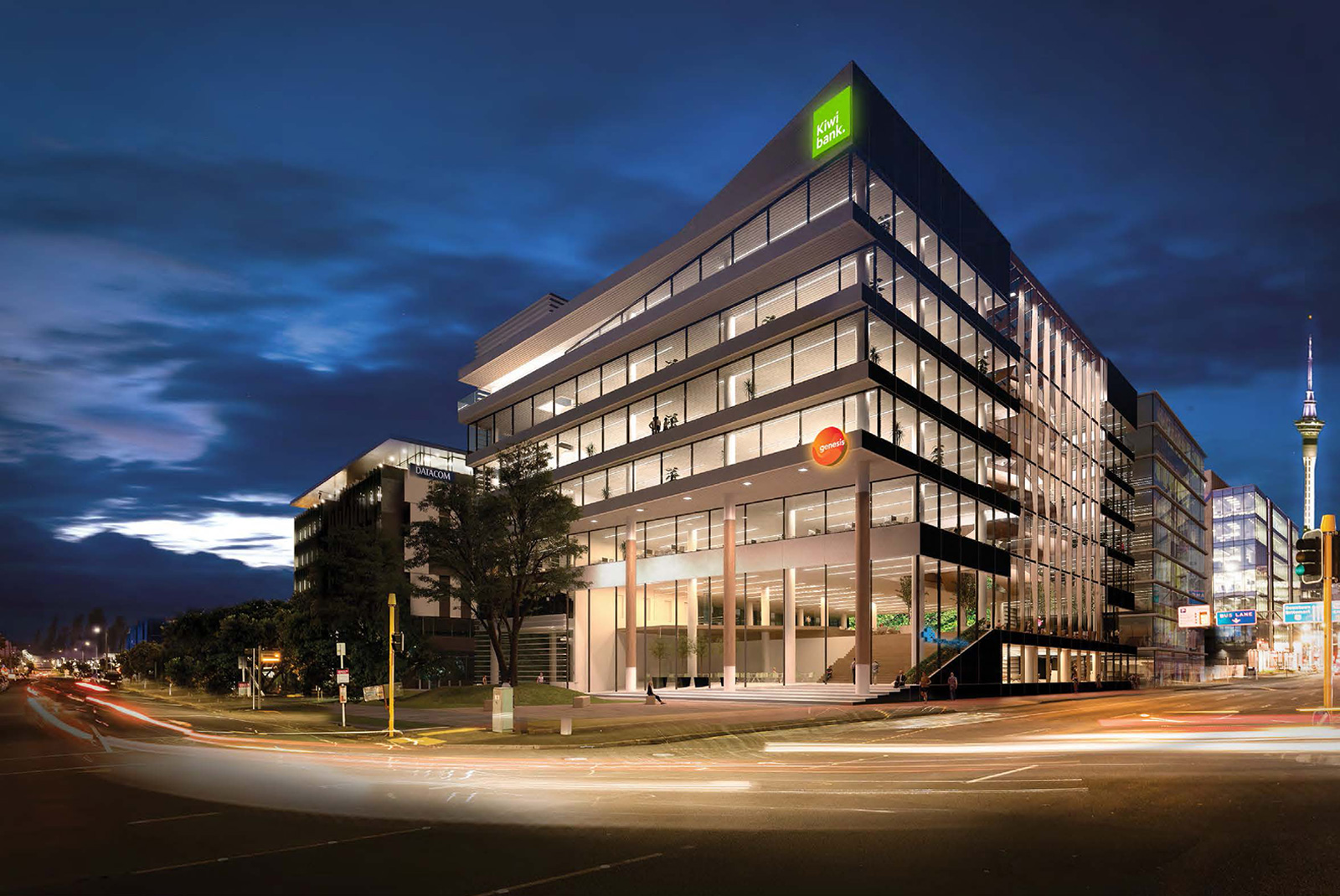 There are 485 staff who work at their Auckland head office, and when Genesis moved that office from Greenlane to Wynyard Quarter in 2020, they took on the challenge to reduce their transport footprint further.
That task was two-fold, both encouraging active and public transport, and making car sharing easier and more effective. To kickstart the work, Genesis introduced a dedicated Fleet Manager to help improve the efficiency of its fleet.
Hope Allum was the Business Owner for the project, which consisted of a cross-functional team of project managers and representatives across the business. She says there's a huge opportunity for businesses to re-assess the way they use their vehicles.
"A lot of businesses start to electrify their fleet and think the job is done," says Allum. "But actually, often the cars aren't used very well and it's a waste of resources. Genesis has optimised our fleet by using a Mobility as a Service (MaaS) model that offers different and shared transport options."
Public transport made easier
Hope and her team realised that with the office move, there was an opportunity to look at travel to and from work, as well as within working hours. One of the solutions they put into play was subsidised public transport to help get more people onto buses and trains.
"A portion of our staff had never really used public transport, so we worked with Auckland Transport to set up a two-week AT HOP card trial so people could give it a go," says Allum.

"We knew people's travel would change a lot with the move, and we wanted to make sure we were supporting them with options."
The Genesis subsidy covers 25% of the travel on public transport – employees just need to get a card, enter their card details into the internal HR system, and the subsidy is applied automatically to their AT Hop Card. Initially, this was available for three months, but it's been extended to 12 months and Genesis is looking at expanding it to Hamilton and Christchurch.
"We were the first organisation to work with Auckland Transport like that, co-investing in public transport. We found that 61% of our people used the initial two-week trial, and then 81% took up the subsidy, so it was really impactful."
On top of the subsidy, Hope's team looked at where employees were travelling from and realised there was a lack of public transport options in East Auckland that was affecting 8% of staff. To resolve that, they put in a shuttle service that removes the need for driving.
Getting to work on foot
Genesis has also put in high quality end-of-trip facilities at the new building in Wynyard Quarter, to reduce the barriers to walking or biking to work. The 6 Green Star rating office building has bike parking, bike racks with plugs for charging, lockers, showers, hair dryers and a towel service. Since the move, a whopping 47% of staff have used those facilities, and there has been a 102% increase in biking, running, walking, or e-scootering to work.
"There have also been groups started completely organically within Genesis," says Hope. "There's a biking group for example, that picks up people on the way to the office, grabs a coffee before work and uses the changing facilities at work when they arrive. Our CEO, Marc England, is even part of this group, and either bikes or catches the bus to work.
"People may not have been on a bike for 30 years, so our next piece of work is to investigate bike refresher courses to help with confidence and education."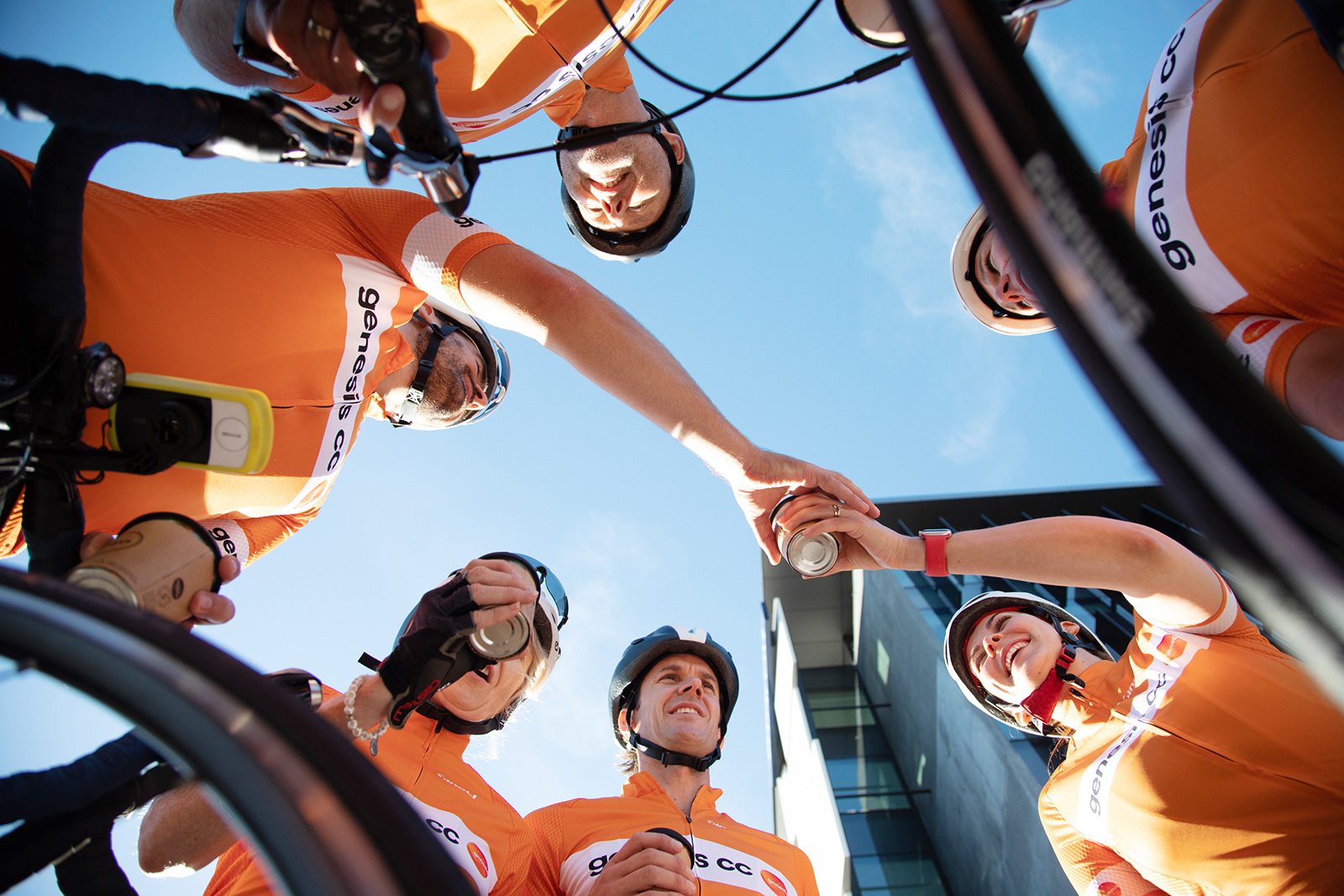 Smarter cars
There were 220 staff car parks at Greenlane, but as part of their commitment to lower carbon transport, the new Wynyard Quarter building doesn't have car parks for staff. Genesis has also recently removed all personally assigned vehicles from employment packages and from its fleet, which was around 25 vehicles.
The company has had car sharing for several years at their offices, which is now provided by Zilch, but these changes meant they needed to ensure it was working as optimally as possible.
In Auckland, Genesis has now created pool car 'hubs', to save people time and effort getting to a car. The pool cars are EVs, and currently there are two based in Drury, one in Henderson, two in Penrose, and one in New Lynn, as well as two based at Wynyard Quarter.
"It can be a pain to come all the way into Wynyard Quarter to pick up a car, so we put in pool car 'hubs' to save mileage and effort,"says Allum. "The cars are Hyundai Konas so we know charge isn't an issue and it makes sure that people don't have to go out of their way."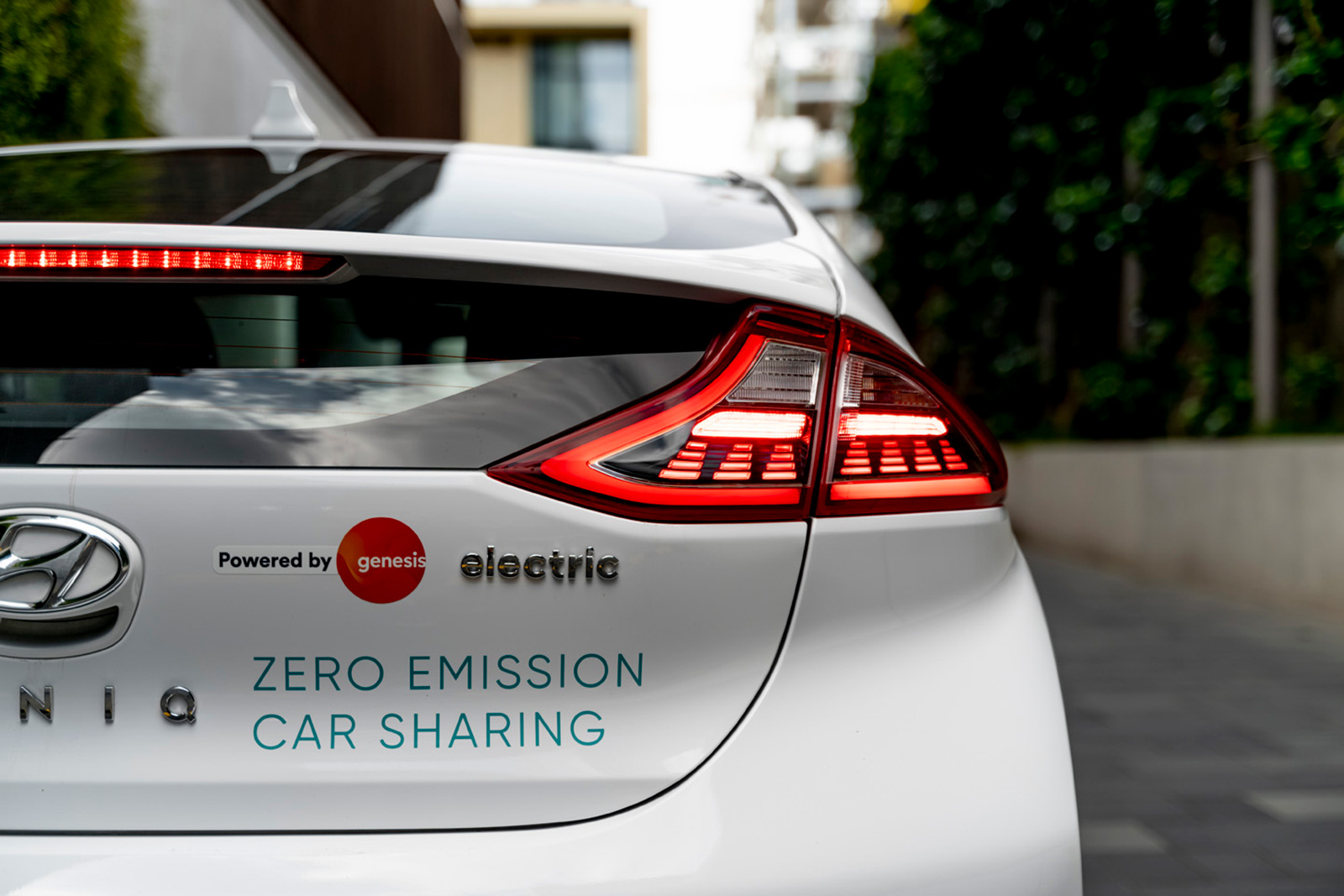 Going through the change
The changes that Genesis has made are big ones – promoting public transport, getting rid of personal vehicles, removing car parks — but Hope says the key for the company was communicating the 'why' behind what they were doing, and engaging with staff.
"We did a risk assessment around the whole project because we recognised there was a massive change to our employees in the move to Wynyard Quarter, including how people got to the office," says Allum. "Then we engaged with people really early, because we were committed to making the change, but we wanted to provide alternatives and solutions. As a result, it's had very little noise.
"The leadership team and CEO were also really engaged and committed to making these changes, which has made the path a lot easier."
Those changes also come with costs, from installing chargers, to public transport subsidies, and shower facilities. That's a sticking point for some businesses, says Hope, but in the long run it makes financial sense.
"There is a cost to bear short term, but over time these changes will have financial benefits. There's a bigger picture to consider here.
"The one-to-one model where everyone has a car is old, outdated, and expensive. A vehicle parked up for the day is inefficient for businesses, so by getting the vehicles used by more people, our utilisation rates increase. The one-to-many model is just so much more efficient."
Related stories
Article

World Car Free Day 2022 took off around New Zealand, with Kiwis all over the country showing off their car-free commutes and journeys and enjoying low-carbon living.

29 September 2022

Article

Tranzit has achieved a Southern Hemisphere first by converting a diesel double-decker bus to be 100 percent electric.

Electric vehicles
Co-funding
Low emission transport

28 July 2022

Article

It's becoming more and more common for companies to ditch the car, as businesses see an opportunity for lower overheads, greater efficiency, and meaningful climate action.

12 May 2021