In recent years, the role businesses play in climate change has increasingly come into focus. Businesses are responsible for 40% of New Zealand's energy-related emissions, and are an important part of the climate solution. Interest from not only customers, but the whole business ecosystem has meant that companies are exploring how to reduce their footprint.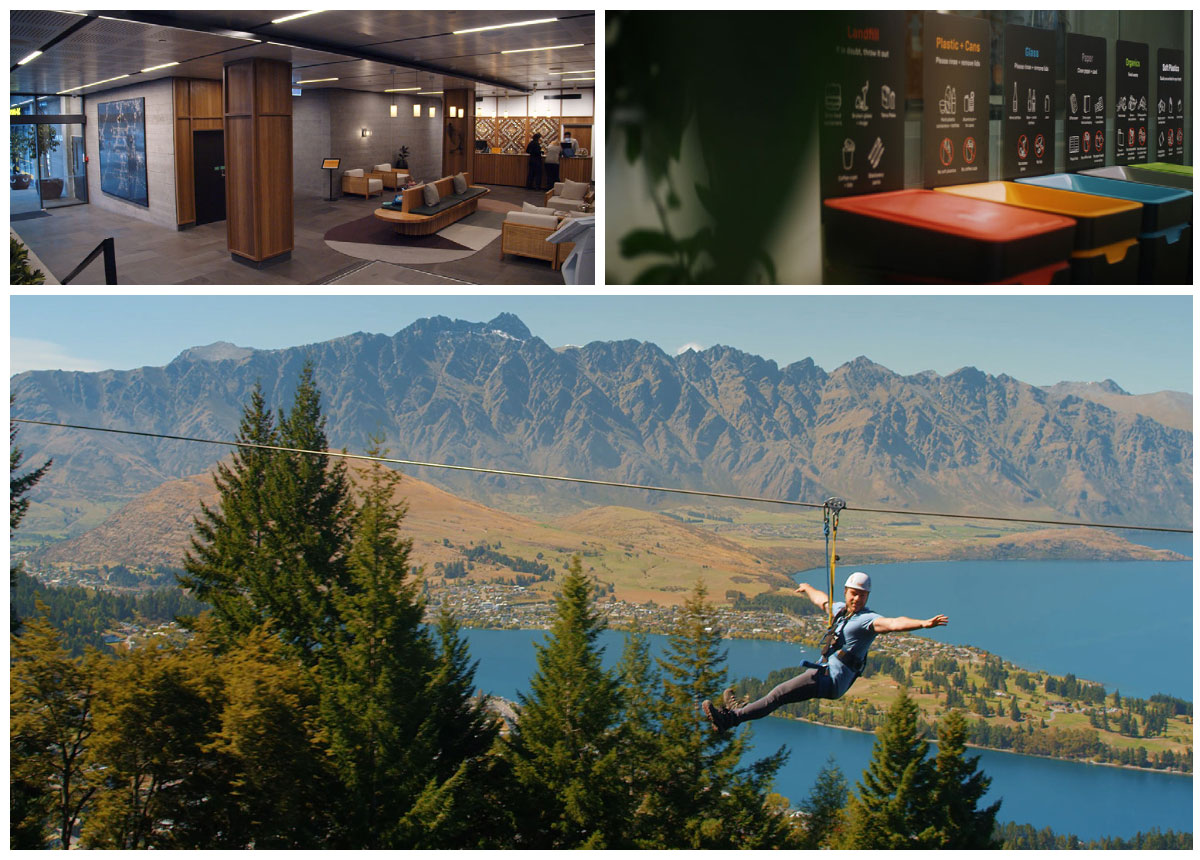 The Sustainable Business Network has reported good traction, with over 20,000 businesses using the Climate Action Toolbox in the year since it launched in March 2021.
But getting started can be hard and it helps to know what good looks like when it comes to emissions reduction. We spoke to three Kiwi businesses with impressive carbon reduction credentials and goals about how they had tackled it. What quickly became clear is that all have found their sustainability commitments are helping to attract and retain customers and passionate staff and quite simply - make good business sense. They want other businesses to follow suit, get ahead of the curve, and support New Zealand's transition to a low-emissions economy.
We know businesses want to do the right thing for climate. The challenge for many, particularly smaller businesses, is what to do.
Method Recycling
Method Recycling is in the business of helping other businesses do better for the environment. Their colour-coded workplace bins have been designed to make it easy for people to get better at recycling. The company is a Certified B Corp and is recognised as a 'Best for the World(external link) ' business in the environment category.
The company also places a big focus on education, to help their customers understand what's at stake and empower them to be part of the solution. Method Recycling wants you to understand that waste matters. When it comes to climate change, landfills are a significant contributor of greenhouse gases that are harmful to the climate, particularly from organic waste that could have been less-harmfully composted, or avoided in the first place. In fact, waste accounts for 4% of New Zealand's greenhouse gas emissions.
Method Recycling's top tips
"Empower the people that work for you, they usually come up with the best ideas. Get a 'green team' together, and start off with trying to build a climate friendly culture internally."

"Sustainability actually improves efficiencies. If you can reduce your inputs to achieve the same outputs, you're reducing your energy costs, the amount of materials you need, and you can improve your return on investment."
Steven Korner, Co-founder and CEO of Method Recycling(external link)
Sudima Hotels
Sudima Hotels operates seven hotels across Auckland, Rotorua, Kaikoura, Christchurch and Queenstown, and were the first hotel chain in New Zealand to attain a carbon zero certification (through Toitū(external link)). Sudima's pledge is to get every hotel location to be carbon zero within two years of opening.
Their Auckland Airport hotel was purpose built with sustainability in mind, and the team are working hard to reduce energy consumption in their other buildings, for example by installing efficient LED lighting and improving door and window seals for better heat retention.
The hotel group also works with its supply chain to implement sustainable systems such as refillable shampoo bottles, and bedding made from recycled materials.
Kanika Jhunjhnuwala, Executive Director – Sustainability & Environment at Sudima Hotels, says, "Right now when we're bidding for contracts for room nights, there's a lot of questions around sustainability, what we're doing and how we're running as a business. So we find that we're attracting more customers by being more sustainable as well."
It's an ongoing, learning process
"To other businesses I would say just start on the sustainability journey because it is a journey, you don't have to be perfect."
Kanika Jhunjhnuwala, Executive Director – Sustainability & Environment at Sudima Hotels(external link)
Ziptrek Ecotours
Designed to be a low-impact business, Ziptrek Ecotours Queenstown has carbon zero certification through Ekos(external link). The eco-tourism company measures and publishes its carbon footprint – which in 2020/21 was 11.15t CO2-e, or1.35kg CO2-e per guest. By comparison, a one-way flight from Auckland to LA is estimated to have a carbon footprint of 1.7 tonnes per traveller.
They are able to achieve this by using existing infrastructure to get guests to the top of their treetop zipline course (the Queenstown gondola, which runs off electricity), and gravity power on the way down. They use solar panels to run the little power they do need on the course for safety gates, eftpos and photos.
The eco-tourism business combines adrenaline with sustainability education. While out on the tour guests and guides have a storytelling session about the place and the environment and why the tree decks and operations have been designed and built to have a light footprint.
Executive Director Trent Yeo says, "We absolutely need to be thinking long-term, multi-generational and thinking what our grandchildren would be happy that we did today. Our story is our legacy."
Sustainability is good for business
"In the world of business and particularly in the world of tourism the information that we're getting from TripAdvisor or Expedia or other brands that are surveying this, is that people are absolutely worried and concerned and want to make the right choices.

"Over time, people will only choose businesses that they believe in. So it's so vitally important – and you will find that you get driven people who are excited about working for you and can really drive your business forward."
Trent Yeo, Executive Director of Ziptrek Queenstown(external link)
Emissions calculator for business

The Climate Action toolbox is a free tool for New Zealand businesses to measure and track emissions.

Get started

Learn where to start on the journey to reduce energy and emissions in your business.
Read next
Article

At Soar Print, they don't just talk the talk around sustainability, they walk it. With the strongest sustainability credentials of any New Zealand printing company, they're committed to building a cleaner future.

Emission reduction
Working Gen Less

14 July 2021

Article

The way we shop sends an important message to businesses about what we expect from them, and the idea that acting on climate change can give a competitive advantage is gaining ground.

Low carbon choices
Living Gen Less

22 June 2022

Article

New Zealanders are ready for more climate-conscious products and services.

20 April 2022