In New Zealand, more than 20% of our emissions come from transport, and cars are our default way of getting around. We need to change this to reach our goal of net-zero carbon emissions by 2050, and we all have a role to play.
Internationally, cities stage events on September 22 to close down streets or even entire districts to cars, and reap the benefits of cleaner air, quieter neighbourhoods, and reduced greenhouse gas emissions – not to mention less money spent on fossil fuels.
Hundreds of businesses and Kiwis celebrated in 2022
Around 400 businesses signed up to take part in World Car Free Day, joined by some awesome Kiwis who took the challenge to put away their car keys for the climate for the day. The day was all about raising awareness of how our travel impacts the environment, so we're thrilled that so many organisations and people got on board, and invite everyone to keep thinking about how they can reduce their car use in future.
World Car Free Day is about more than just one day
Gen Less is all about getting more out of life by using less harmful energy, so let's aim for more than one car-free day! World Car Free Day got all of us thinking about how we can use our cars less, whether it's using public transport for the commute or walking the kids to school – do what works for you. Challenge yourself to put away the car keys for the climate. Let's make Aotearoa New Zealand a leader in car-free and car-lite living.
One car-free day each week would make a huge dent in our carbon emissions: even if just one in five of us switch the car for active transport (biking or walking), or even work at home one day a week, we could avoid 84,000 tonnes of carbon emissions each year – that's like taking 35,000 cars off the road for good.
Ready to try car-free and car-lite living?
Get on board! Get some fresh air on your walk, join workmates on your bike to work, or chill out on the bus and avoid the stress of the traffic jam and the cost of parking. The more people who reduce their car use, whether they're businesses, communities, families or individuals, the more momentum we'll build for all New Zealanders to give it a go.
If your workplace is keen on encouraging reduced car use, check out our World Car Free business hub.
Finally a huge thank you to just some of the businesses who took part this year: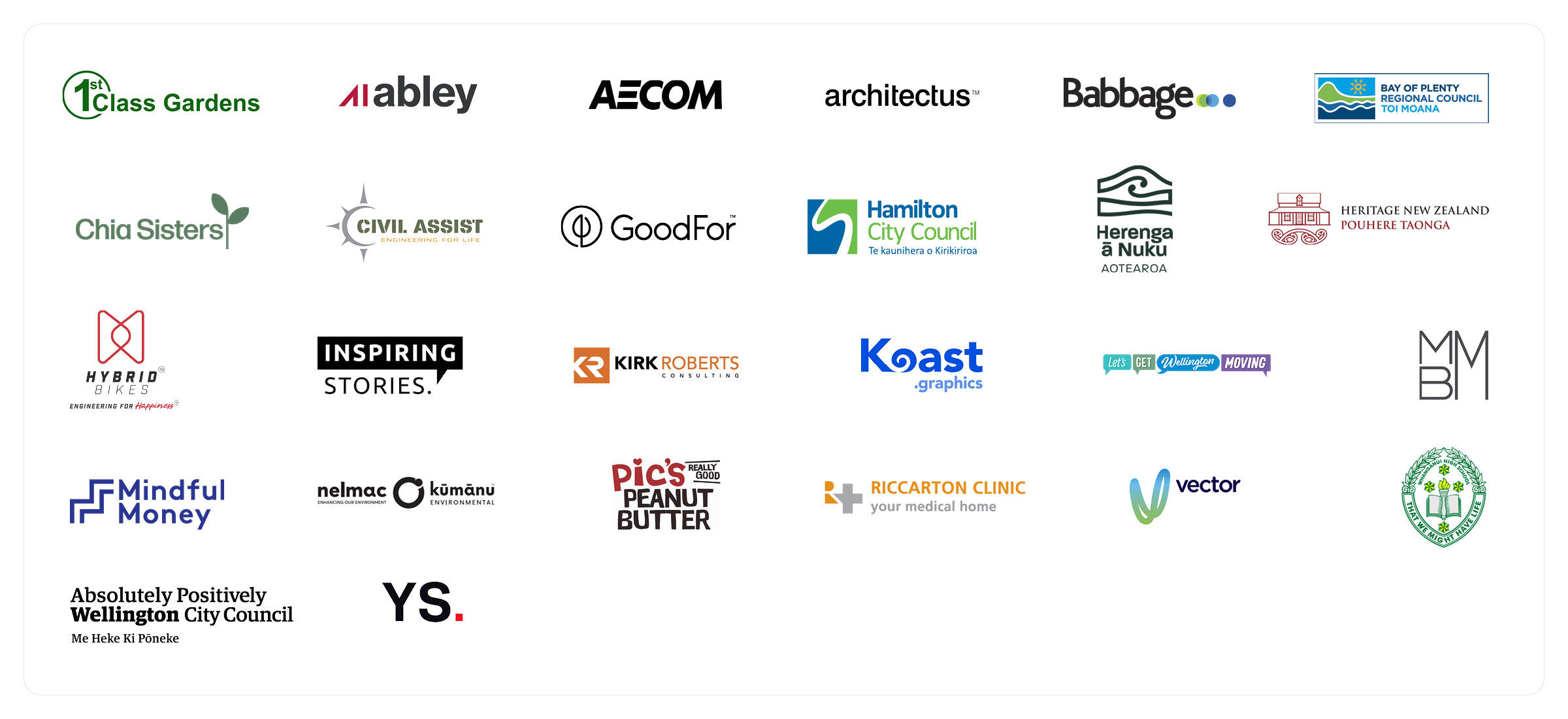 Stories to inspire you
Article

Genesis Energy is making big changes to the way their people get around – and saving a lot of carbon emissions in the process.

19 April 2022

Article

Kiwis love to drive, but our fuel use is driving climate change. We can drive change instead - by voting with our feet, pedals and bus passes.

18 March 2021

Article

It's becoming more and more common for companies to ditch the car, as businesses see an opportunity for lower overheads, greater efficiency, and meaningful climate action.

12 May 2021